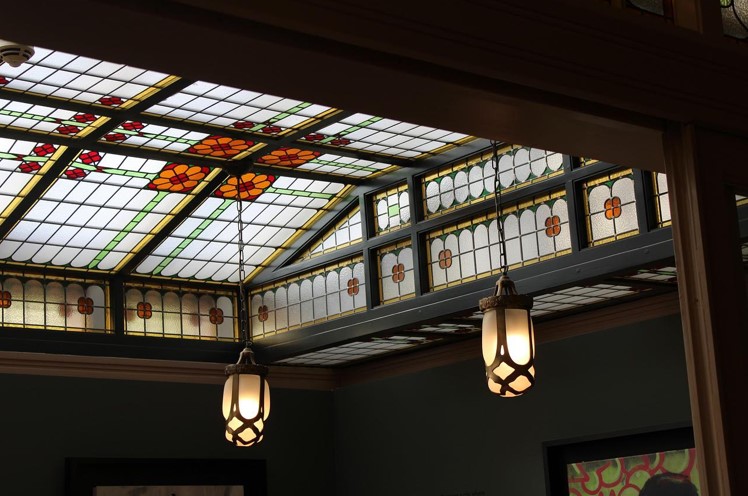 Holland is not only popular for its cheeses and wooden shoes, it is also known for its fair share of world-famous painters. Van Gogh and Rembrandt are more popular now than ever, and modern Dutch painters are rising to fame as well. So it shouldn't be surprising that the Netherlands contains multiple gorgeous art museums. But the amount of museums available makes many tourists wonder and doubt. Which one is the best? Which one should you definitely visit during your stay in the Netherlands? To make your choice a little easier, this article will show you three of the most popular museums in Amsterdam. So only one question remains: which one will you visit first?
Moco museum
Many young people in Holland will name The Moco Museum as their favourite Dutch museum, and that's not without good reason. This museum is well-known for its contemporary and street art style, and focuses solely on modern art. This style makes it suitable for both families and young adults. Famous artists like Banksy, Jeff Koons and Andy Warhol have paintings on display in this gorgeous museum. The Moco Museum works hard to portray modern and brilliant painters in the same loving light as the classics have been portrayed for years. Besides the beautiful collection, this museum also offers comtemporary exhibitions.
Foam
If you're looking to visit another sort of Amsterdam museum, Foam might be the best museum for you. This art museum does not focus on paintings, but instead offers you collections of beautiful photographs, made by some of the most talented photographers from around the world. Foam offers you something new every visit, because it works with a rotating series of exhibitions. Besides those exhibitions Foam also hosts an annual talent event, from which the winners are displayed in the museum. This museum isn't only beautiful on the inside though. Foam is a gorgeous canal-side museum with very picturesque views.
Rijksmuseum
Who does not know the Rijksmuseum? We cannot make a list about museums in the Netherlands and leave out the most famous art museum in Amsterdam. The Rijksmuseum has reopened in 2013, after years of rebuilding and remodelling, and has gained huge popularity ever since. Not only is the Rijksmuseum host to some of the most beautiful classic art, but the building itself is gorgeous too. One of the most famous paintings on display here, is Rembrandt's 'De Nachtwacht', but aside from that the Rijksmuseum offers plenty of other gorgeous paintings by many famous classics. And for the real art lovers, the Rijksmuseum offers an interesting audio tour with many interesting facts.
Related Posts